Have you thought about deleting your DPF or EGR? You may comprehend how difficult the choice might be!
It gets difficult to decide because so many considerations could influence your choice. However, there's no need to worry anymore because we have a comprehensive piece for you that includes everything you need to know about the subject and more. You can be confident that it will aid in decision-making.
Continue reading to learn more about this!
What is a DPF Delete?
The word "DPF delete" is often used in a confusing manner, and we can see why. It isn't discussed very often, at least not in depth. Diesel Particulate Filter is known as DPF. How did it first come to be; you might be wondering? Well, a DPF Particulate filter was installed in many diesel automobiles after 2007 for emission-related reasons.
There is also a very solid explanation for this. Diesel engines produce residual diesel particles that are emitted into the atmosphere by the exhaust due to the combustion mechanism used by diesel motors and the availability of fuels of varying grades. This degrades the air quality and pollutes the environment. As emissions regulations have tightened in recent years, DPF technology has been developed.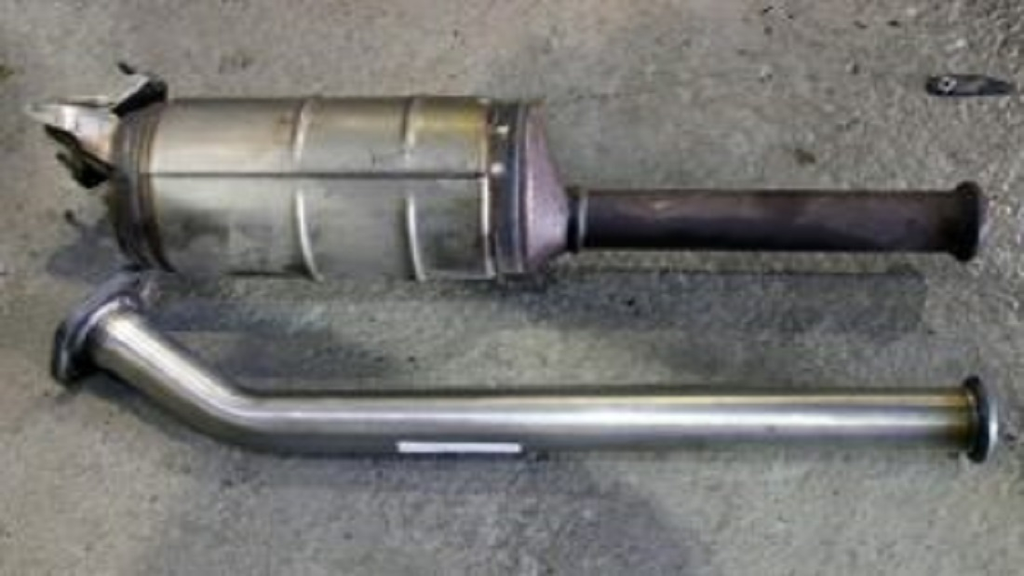 This appliance, which is installed in the exhaust, works by filtering the exhaust gas through a highly porous filter with numerous channels to remove ash or soot. The ash and soot from a diesel engine are captured by these conduits. While some filters need only be used once before being replaced when they are fully saturated with soot and ash, others can be burned off by the engine control unit (ECU) by increasing temperature.
No matter the type of filter you use, it ultimately becomes ineffective and inefficient and requires replacement. There are various sorts of these filters. The removal of the filter is known as a DPF delete. The fact that a DPF device requires a lot of care and is expensive to fix when it malfunctions or breaks down is the reason why many individuals are considering this method.
What is an EGR Delete?
You could be unclear about the definition of an EGR and the implications of an EGR delete. The subject is the subject of numerous rumors. Therefore, it would be best to go into detail. Exhaust Gas Recirculation is referred to as EGR. The majority of what it accomplishes is obvious from the name, but in case you are unfamiliar with technical jargon, here is an explanation.
It is a valve that is used to send all of the exhaust fumes back to the engine in order to cut down on dangerous pollutants and emissions into the atmosphere. High temperatures are required for combustion, which is how engines operate. Oxides of nitrogen are produced during the combustion process.
For oxygen and nitrogen, the high temperature produced by the combustion cycle is ideal. These oxides are to blame for acid rain and the depletion of the ozone layer.
By reducing the combustion temperature to prevent nitrogen and oxygen from reacting and creating hazardous reactants, an EGR valve is designed to stop the creation of these oxides. Although an EGR system has numerous advantages, bringing exhaust back into the engine can't be good for it; therefore, it can have a detrimental impact on the car. It has numerous immediate and long-term impacts. As a result, a lot of customers choose to have this valve removed from their car's body, a procedure known as an EGR delete.
6.7 Powerstroke DPF delete kit Benefits
Seeing all the advantages this offers might help you decide if you should go with a DPF deletion for your Powerstroke if you are still debating whether to do so. The advantages listed below are only a handful of the many available. Let's look at them now:
1. No More Maintenance
2. Friendly for the Pocket
3. Better Fuel Economy
4. Better Performance
6.7 Powerstroke EGR Delete Benefits
In the preceding sections, we discussed how EGR functions and how EGR deletion operates. We are all aware that both those in favor of it and those opposed to it are many. You are free to decide for yourself. These advantages might help you dispel some of the prevalent myths around the subject. The following benefits of EGR delete are applicable to both the 2017–2019 6.7L Powerstroke EGR Delete Kit and the 2011–2016 6.7L Powerstroke EGR Delete Kit.
1.
Extension of Engine Life
EGR valves return exhaust soot and ash to the engine, which is not beneficial for it over the long or short term. Therefore, removing the EGR is a smart move to maintain the health.
2.
Improved Fuel Mileage
As previously discussed, removing an EGR valve will increase the performance and efficiency of your engine. This also correlates to higher fuel economy because the engine runs cleaner as a result of the soot and ashes from the exhaust being removed, which optimizes engine performance.
1.
Easy to Install
The ease of installation and affordability of the product are also significant advantages. The majority of the readily available kits are under $50, which is a terrific pricing point and helps achieve the goal.
2.
Lowered Temperature
The exhaust fumes circulate inside the system as soot plugs the valves, which causes the system's internal temperature to rise. The issue is automatically resolved once the valve is removed.
6.7 Cummins EGR delete kit
Should I Delete my 6.7 Cummins? No, you didn't take the emissions equipment off of any diesel pickup, to put it frankly. Removing factory-fitted emissions equipment is illegal, regardless of local or state testing requirements. Additionally, removing emissions equipment voids the manufacturer's warranty on the car. In addition, before you say it, there is no way to prevent a dealer from knowing that emissions equipment was removed. Even once the hard components are fitted again, the ECM will still show signs of adjustment.
Leaving legality aside, there is no longer any reason to remove emissions equipment. We frequently discovered in our tests that these heavy-duty vehicles could achieve more than 20 mpg on the highway, and many tuners have mastered the art of creating plenty of power even with all of the emissions technology in place.